29 January 2016 in the Russian State Social University at the XII International RSSU Chess Cup Moscow Open 2016 "The most mass chess lesson" was organised by RSSU and Moscow Chess Federation especially for World Guinness Records.
More than 250 students and pupils listened to 35-minutes lecture of the International School Chess Union president, PhD Aleksander Kostiev about the first chess world champion Wilhelm Steinitz with a demonstration of great chess player's games. The necessary conditions were: lesson duration should have been more than 30 minutes and more than 250 people should have participated in the lesson.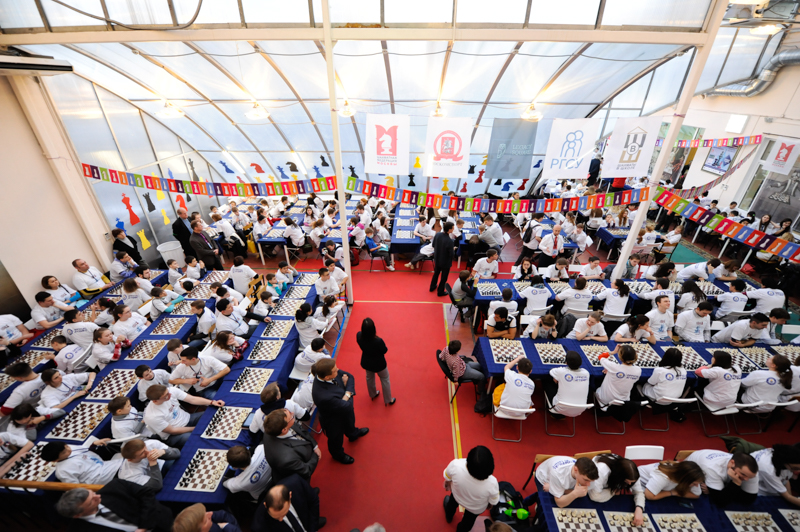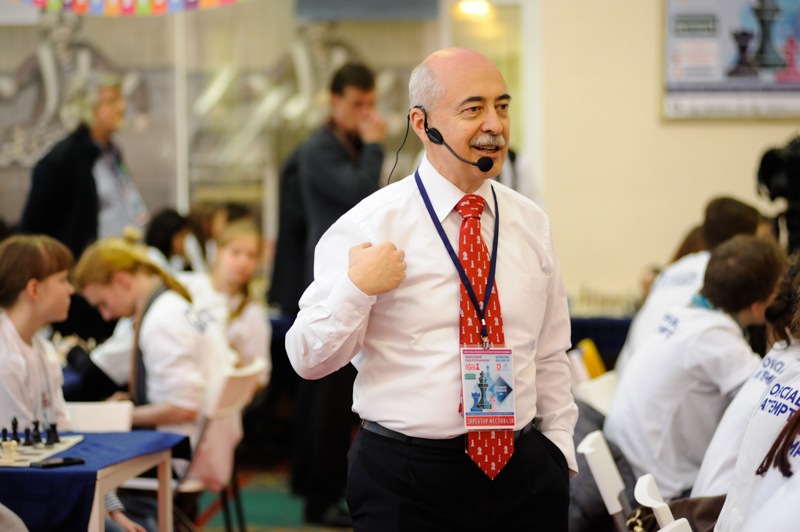 The record was fixed by official representative of the World Guinness Records Christelle Bitrong. She handed a relevant certificate to RSSU rector, doctor of economics, member of RASN Natalia Pochinok.
- Our university is a forge of chess players and teachers, who organise chess activities, while RSSU Cup id the biggest Tournament in Europe, the most powerful and interesting festival. And of course, the Tournament like that must be accompanied by bright records and victories. Nomination "The most mass chess lesson", which we've set a record at, is a union of university activities and our title sport – chess.